Trader Joe's has created a flavorful staple item again with their soy chorizo. This vegan chorizo tastes like the real deal and cooks easily and quickly on the stove top.
This whole recipe requires only one pan and 4 ingredients. If you make the spaghetti squash ahead of time, then its ready in less than 20 minutes.
Over the Spoon for:
Minimal Ingredients
Packed with fiber
Vegan optional
What do you need:
1 spaghetti squash
1 package of Trader Joe's Soy Chorizo
2-3 tablespoons cream cheese, use dairy free if vegan!
1 jar of fire roasted salsa (or favorite salsa of choice)
Substitutions:
If you don't have spaghetti squash try using cooked rice instead!
If you don't have a Trader Joe's near by, I saw soy chorizo at Whole Foods as well.
If you aren't vegan you can absolutely use regular chorizo and cream cheese for this recipe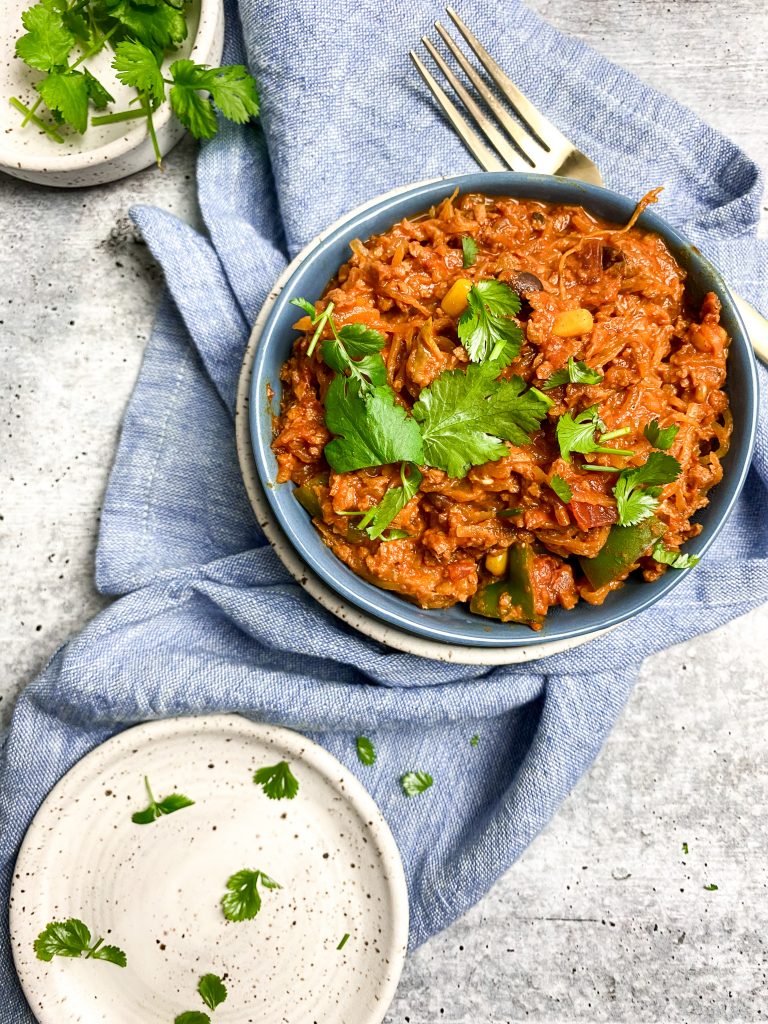 How to make:
Start by cooking spaghetti squash- I alllllways use this 10 minute Spaghetti Squash Recipe to save time.
In a large pan cook the soy chorizo according to instructions
Stir in salsa and then the shredded spaghetti squash
Stir in about 2 tablespoons of cream cheese and serve!
Serve with:
You could top this with corn, black beans, or cilantro
This make the best left-overs and lasts in the fridge for about a week!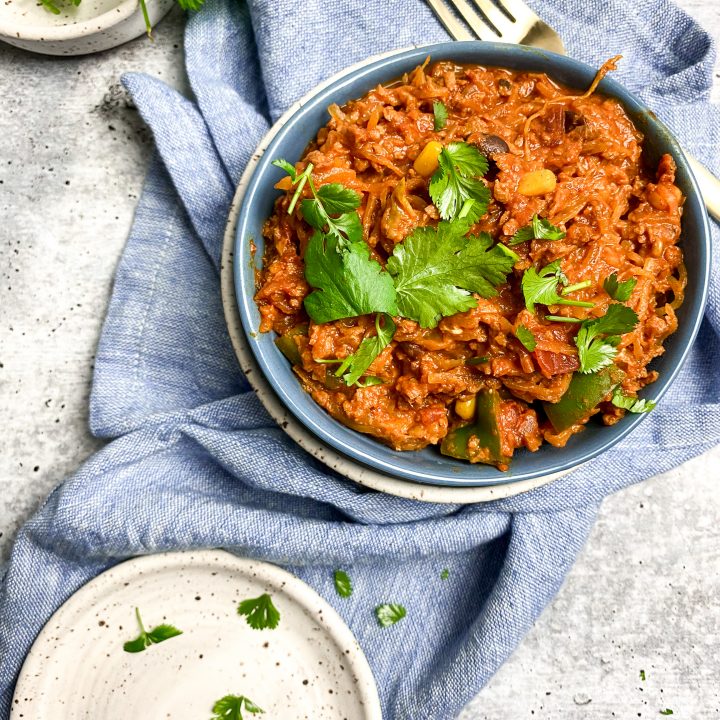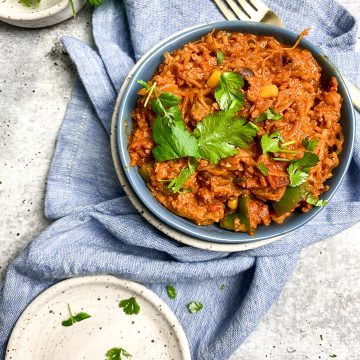 Trader Joe's Soy Chorizo Spaghetti Squash
This dish requires 4 ingredients and only 1 pan for a vegan dinner
Ingredients
1

cooked and shredded spaghetti squash

1

jar

fire roasted salsa

1

package

Trader Joe's soy chorizo

2

tbsp

cream cheese
Instructions
In a large pan, cook chorizo according to package.

Add entire jar of salsa and cook for about 5 minutes.

Stir in cooked spaghetti squash and cream cheese.

Serve as is or with additional toppings