If you have never made a cashew cheese sauce, don't be intimidated! This recipe is flavored to taste like a queso sauce and it is such a great dairy-free dip.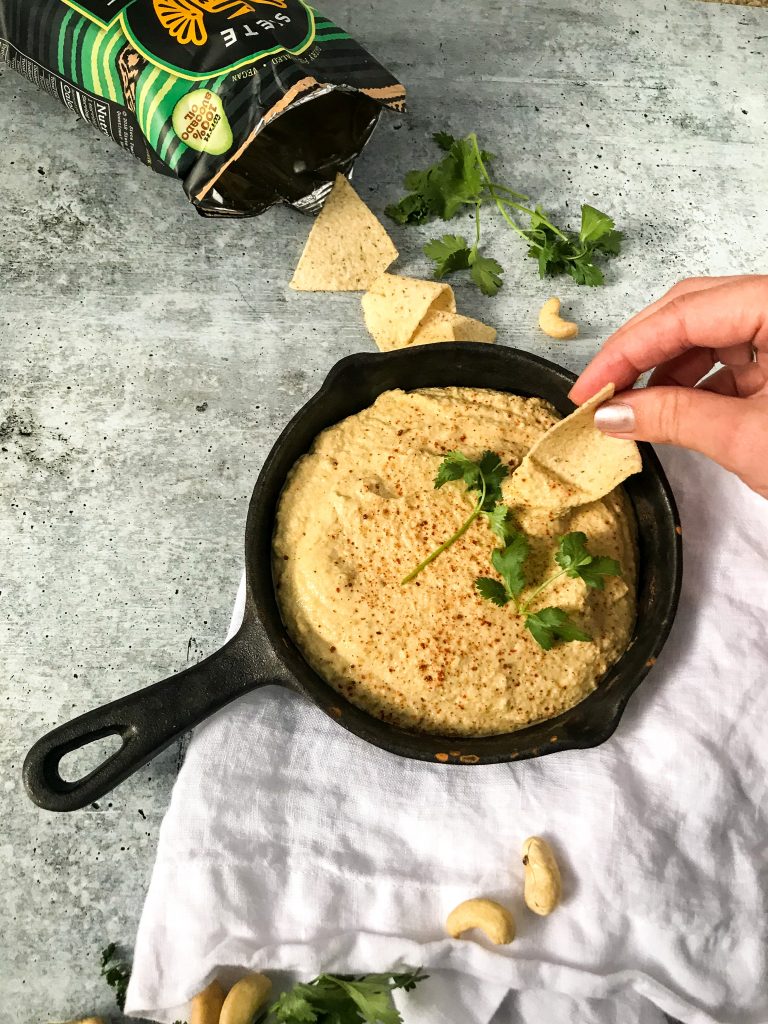 What you need:
a blender or food processor
raw cashews
green chiles
nutritional yeast
garlic powder, onion powder and chili powder (or taco seasoning)
What the heck is nutritional yeast?
Great question! It is de-activated yeast with a cheesy and nutty flavor.
Similar to quinoa- nutritional yeast contains all 9 essential amino acids and therefore is a source of protein!
It is a great source of B-vitamins, minerals, and anti-oxidants.
Nutritional yeast is a great ingredient to have on hand and can be used in so many recipes as a cheesy flavor, sprinkled on popcorn, or in soups!
How to make this cashew cheese sauce:
Soak cashews in hot water for 30 minutes or in cold water for 2 hours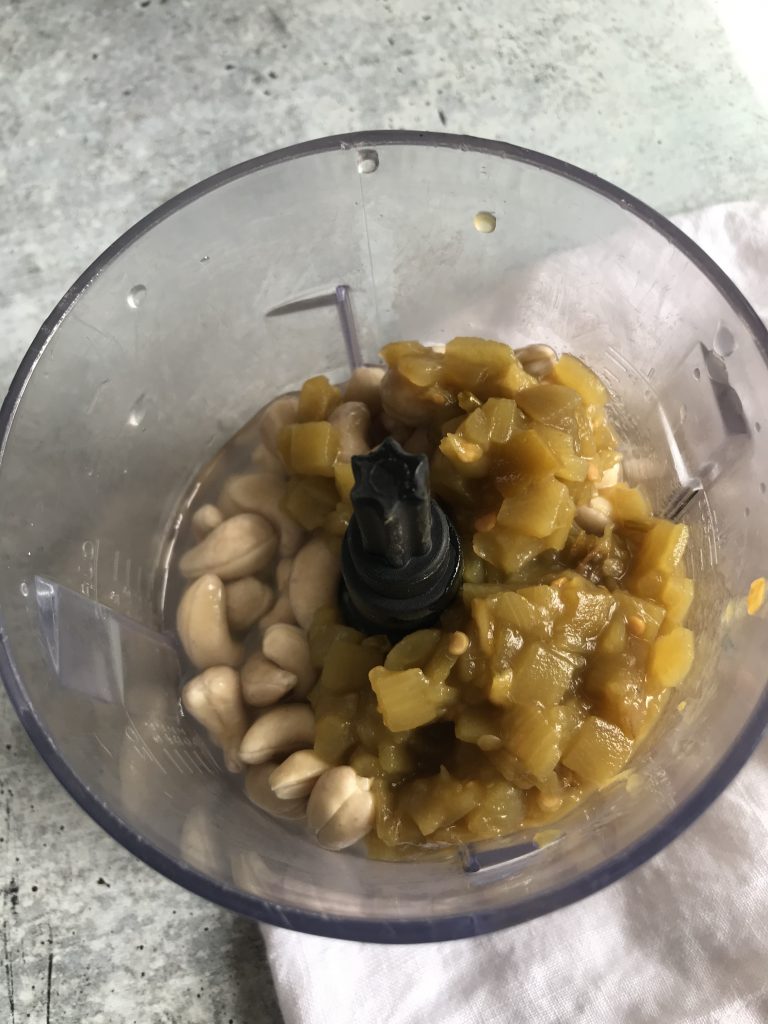 Blend soaked cashews with the rest of the ingredients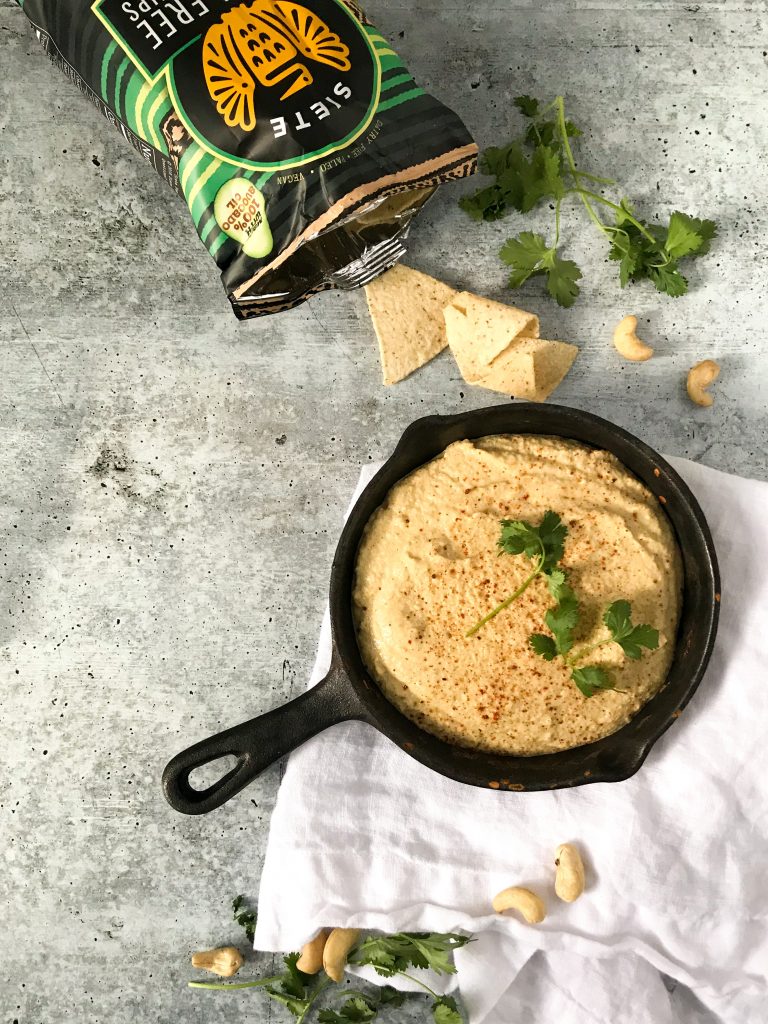 Heat up, sprinkle with chili powder and serve!
What to serve vegan queso with:
Dip your favorite chips in
Top a burrito or taco
Make a vegan quesadilla
You could even trade out the regular cheese to make this Chicken Fajita Quinoa Casserole dairy-free!
Cashew Cheese Sauce
This vegan queso is a healthy dairy free cheese dip made from cashews
Ingredients
¾

cup

raw cashews

½

cup

water

4

oz

green chiles

2

tbsp

nutritional yeast

½

tsp

onion powder

½

tsp

garlic powder

½

tsp

chili powder

½

tsp

salt
Instructions
Cover cashews with hot water to soak for 30 minutes or soak in room temperature water for about 2 hours. (Do not soak overnight)

Drain cashews and add to blender with chiles, water, nutritional yeast, and spices.

Blend until creamy and pour in a pan or a microwave safe dish.

Heat queso either on stovetop or in a microwave and sprinkle with salt, pepper, and additional sprinke of chili powder.

Serve with chips or on a burrito
Nutrition
Let me know what you think of this cashew cheese sauce!
There are lots of different ways to make a cashew cheese sauce - think alfredo style- by switching up the spices and flavors!