This healthy baked mahi mahi recipe is such a quick and easy recipe to make a healthy fish dinner in under 30 minutes.
The best part of this easy recipe is that it uses frozen mahi mahi fish fillets that you don't even have to worry about thawing.
All you need to make this is bake the piece of fish in the oven (from frozen!) and serve it with simple and fresh ingredients for a ceviche style dinner.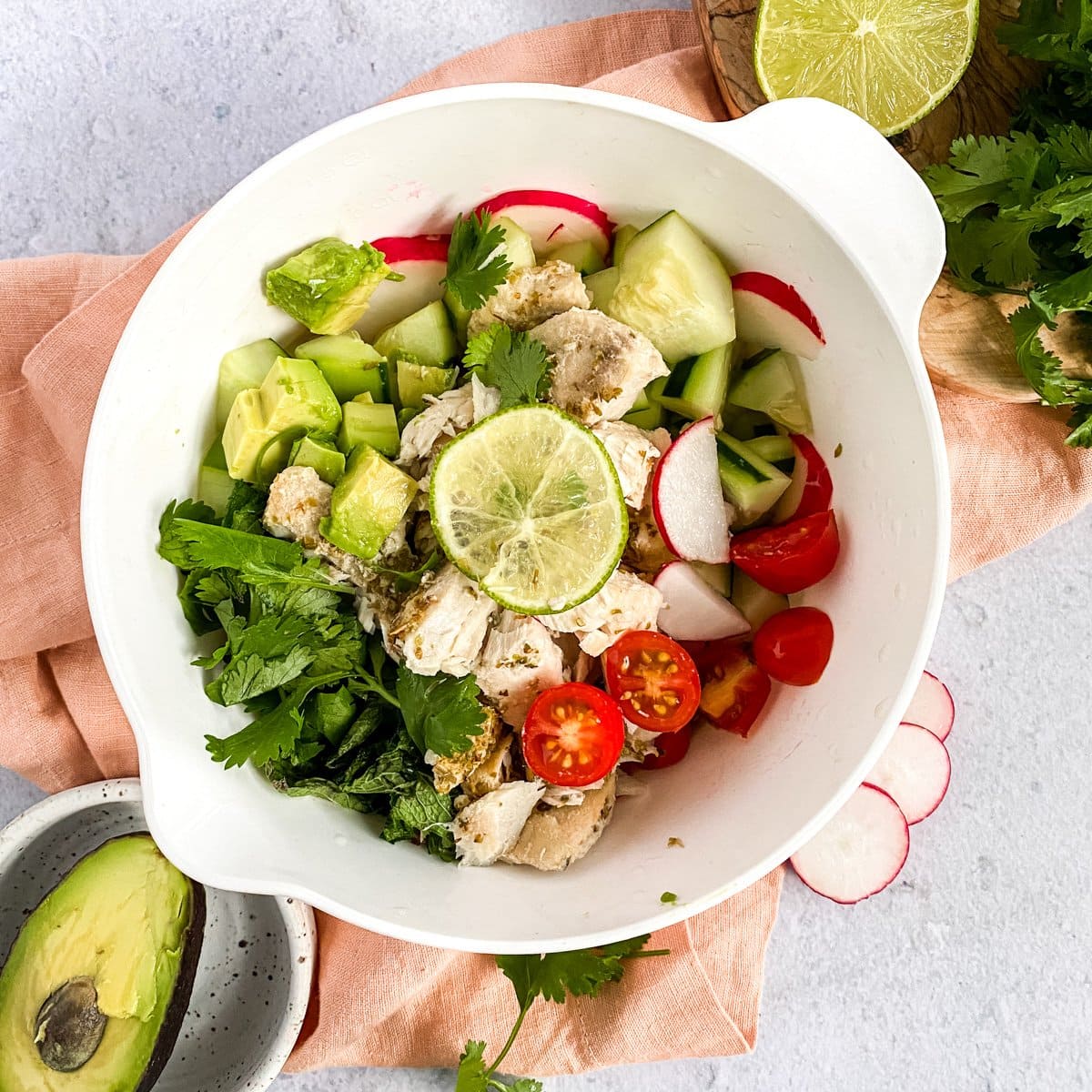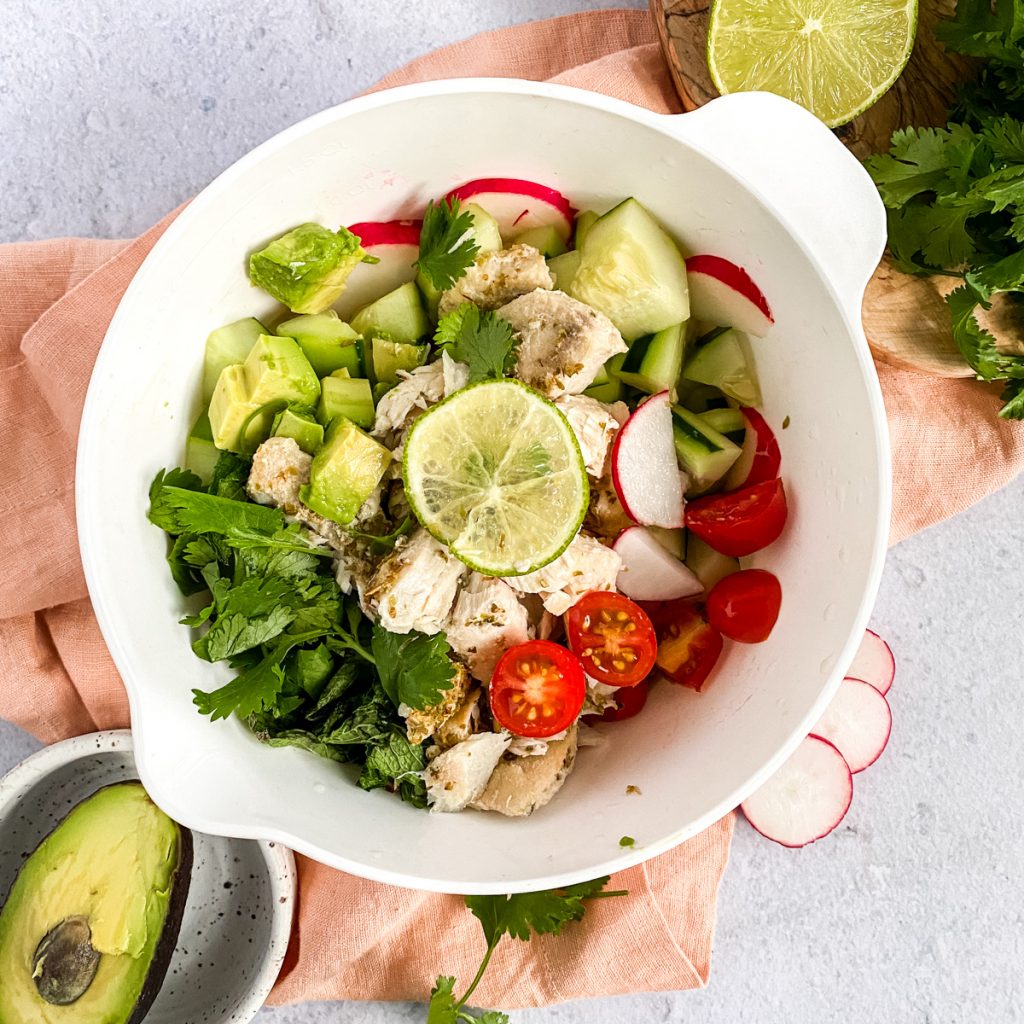 Ceviche is a way to cook fresh fish or shrimp by marinating it in lime or lemon juice. The acidity of the citrus cooks the mild fish or shrimp and then it is served with fresh ingredients such as onions, tomatoes, fresh herbs and spices.
Cooking fish in citrus can be pretty intimidating and makes some people weary that it is not cooked all the way through- this recipe allows you to feel confident that the fish is cooked all the way through!
This is such an easy fish dish to make on busy weeknights made with simple ingredients and will please the whole family. It is a great way to sneak some omega 3s into your life!
Over the Spoon for:
Easy way to make ceviche in less time
High protein and low carb meal
Health benefits of omega-3s, vitamin b12 and vitamin C
What to you need to bake mahi mahi from frozen:
Pieces of aluminum foil to wrap the mahi mahi steak in to retain moisture. (note - use foil not parchment paper)
Spices such as garlic powder or you could use lemon pepper
Fresh mahi mahi fillets or frozen filets
Olive oil or cooking spray
fresh lemon
salt & black pepper
What does mahi mahi taste like?
Flavor of mahi mahi has a pretty mild taste as it is a mild white fish
What you need to make the ceviche:
fresh vegetables - such as cucumber, tomatoes and onion
lime juice
fresh herbs
honey
How to bake a delicious fish in the oven (from frozen):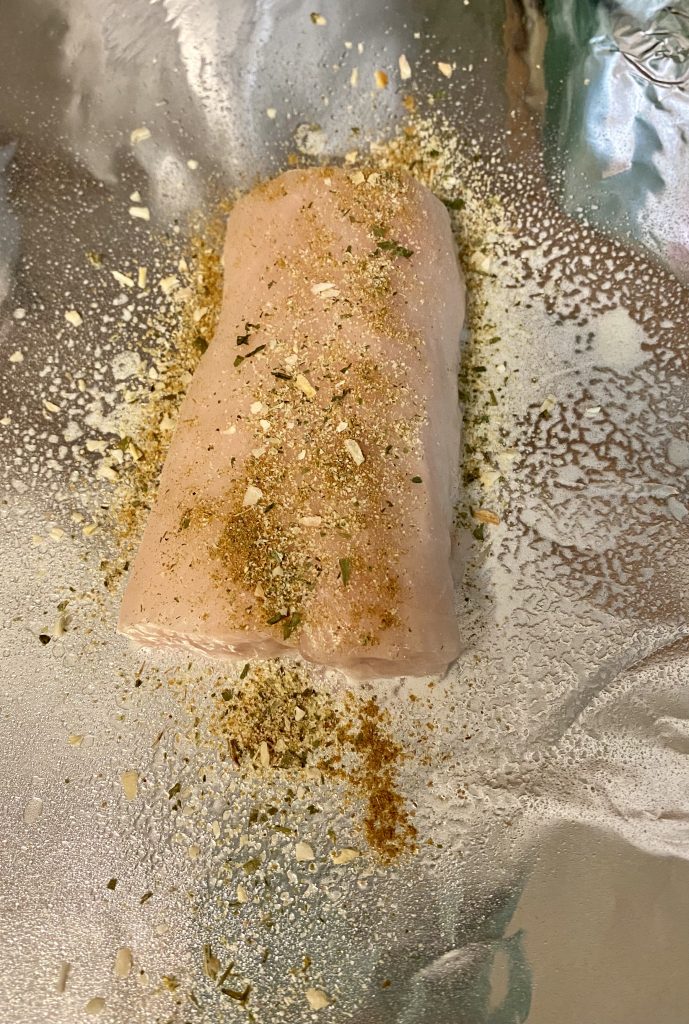 Grease a foil packet with avocado oil or cooking spray
Sprinkle frozen mahi mahi with spices
Squeeze the juice of ½ a lemon over fish
Wrap mahi mahi in foil packet
Bake foil packets for 25-30 minutes or until the you have a flaky fish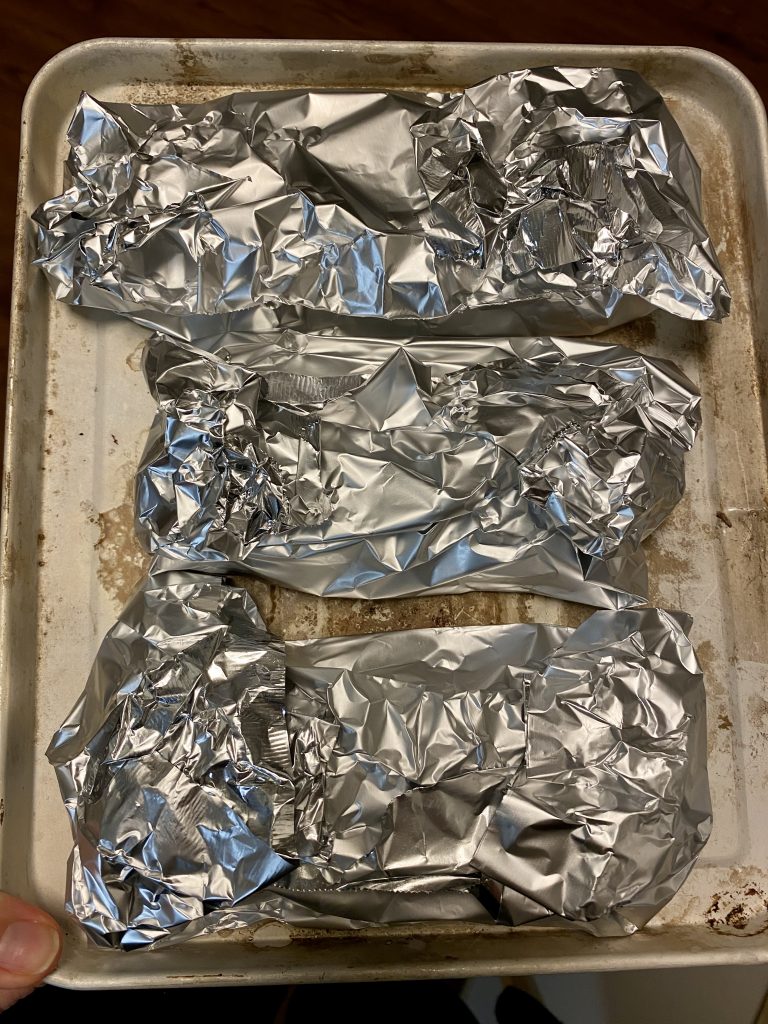 How to make mahi mahi ceviche:
In a large mixing bowl, stir together honey, the juice of 1 lime, and the juice of ½ a lemon
Cut cucumber, red onion, avocado, diced tomatoes, and chop cilantro and mint.
Stir in cooked mahi mahi, then chopped vegetables, and toss in salt and pepper.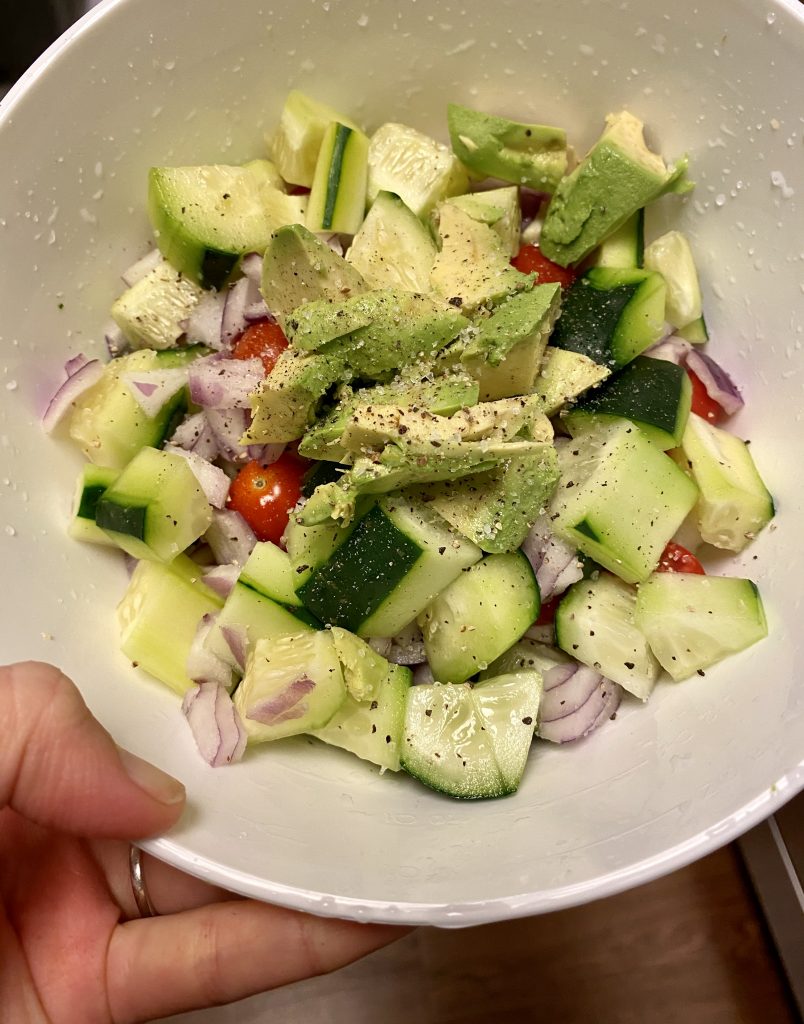 What to serve ceviche with:
Eat as an appetizer with tortilla chips
Serve over a bed of lettuce
Over brown rice or white rice
Eat in a tortilla as tacos
How long does this last:
Store in the fridge and eat within 3 days.
If you like this recipe you should try my:
Greek Chicken Meatballs (without breadcrumbs)
I hope you are Over the Spoon for this recipe!
It is my goal to inspire you to create healthy and easy meals.
It would mean the world if you could leave a review or a star rating below!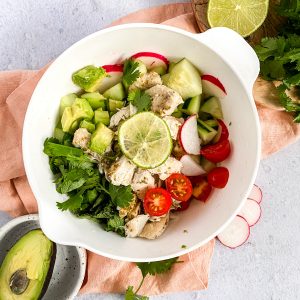 Baked Mahi Mahi Ceviche
Baked mahi mahi in foil, tossed with ceviche ingredients
Ingredients
3

4 oz

frozen mahi mahi filets

½

cup

chopped cilantro

¼

cup

chopped mint

2

medium

cucumbers

1

large

avocado

½

cup

grape tomatoes

½

cup

diced red onion

1

lime

1

lemon

1

tbsp

honey

1

tsp

garlic powder

1

tsp

oregano

salt and pepper to taste
Instructions
Preheat oven to 400 degree Fahrenheit.

Grease a foil packet and sprinkle frozen mahi pieces in garlic powder, salt, pepper, and oregano.

Cover in juice of ½ a lemon and seal each piece of mahi mahi in foil

Bake for 25-30 minutes or until fish is fully cooked by showing no pink spots and is flaky.

Peal and cut cucumber, dice onion, slice tomatoes in half, chop mint and cilantro and cut avocados into chunks, set aside.

In a large mixing bowl dissolve honey with the juice of 1 lime and juice of half a lemon.

Stir in cooked mahi mahi chunks and toss in all vegetables and herbs.
Notes
Of note: this recipe is for frozen mahi mahi filets 
Nutrition
Calories:
186
kcal
Carbohydrates:
25
g
Protein:
4
g
Fat:
10
g
Saturated Fat:
1
g
Polyunsaturated Fat:
1
g
Monounsaturated Fat:
7
g
Cholesterol:
1
mg
Sodium:
15
mg
Potassium:
741
mg
Fiber:
9
g
Sugar:
11
g
Vitamin A:
773
IU
Vitamin C:
44
mg
Calcium:
75
mg
Iron:
2
mg